Listening Cards (for Euphrates Institute) is a collection of cards to teach active listen as a skill; a key step and component of the Euphrates method of peacebuilding between two parties. Listening Cards are designed such hat they can be applied to the locally available playing cards with very minimal requirements. They add instructions to use cards as a way of teaching and practicing active listening. Active listening is a key skill to demonstrate and apply listening and understanding of everyone else in a conversation.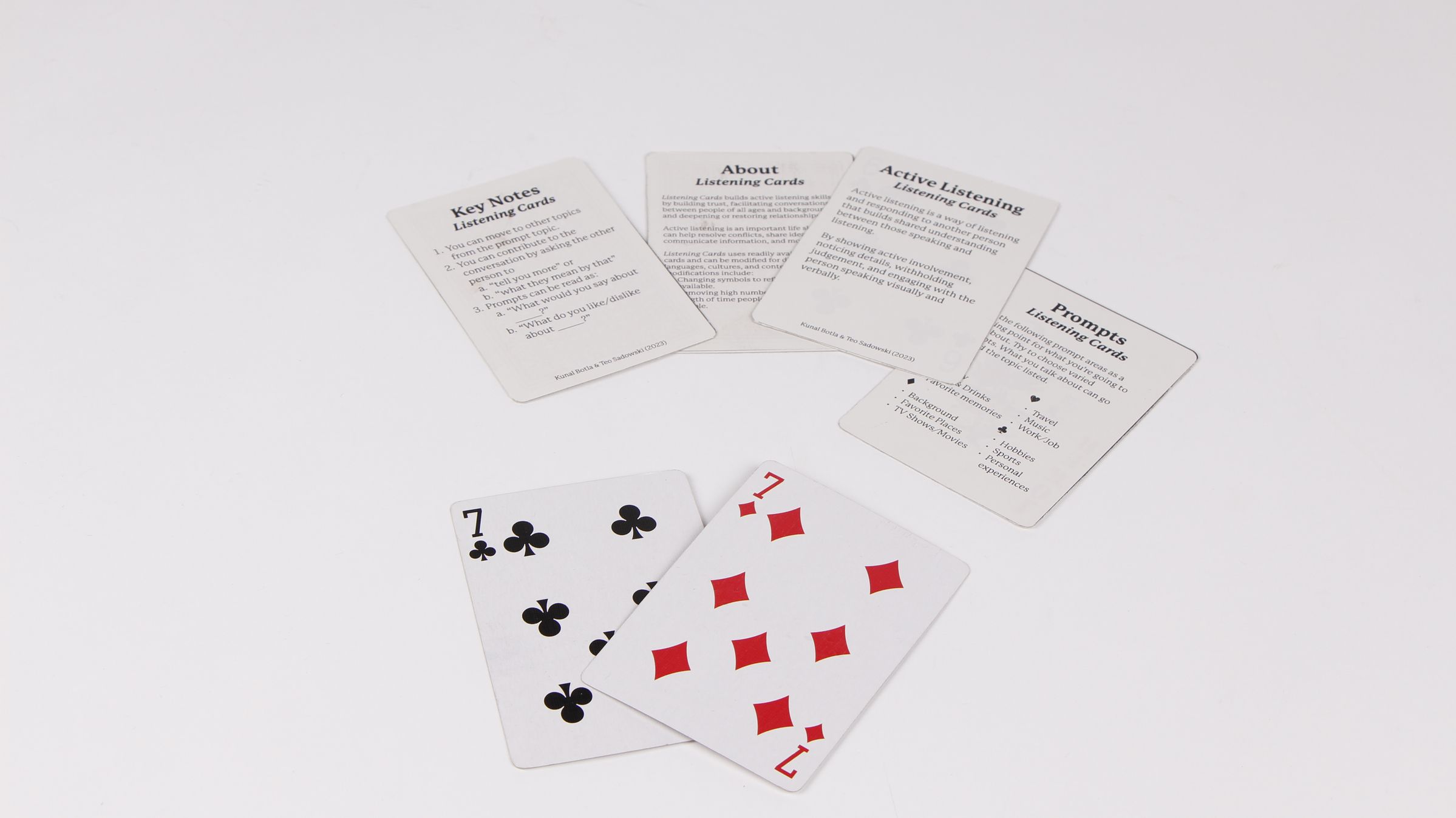 Listening Cards build on the Euphrates method of building personal peace to their interpersonal relationships, community, and the world at large. It's targeted at building a relationship between groups of people that previously had conflict or have animosity of some kind.
Listening Cards build interpersonal peace by encouraging and facilitating conversations about points of contention and personal subjects. Using simple language and broad prompts with suggested direction, Listening Cards work to be effective and easily understood in varied cultures and communities. The set has 6 sides on three cards providing an introduction to active listening, a description of the cards, instructions, how variations can be made, and key notes to clarify confusion or reiterate details.
Listening Cards are in use by the Euphrates Institute in their programs across the world.
Thank you to Euphrates Institute for the opportunity to work with your organization and contribute to your program.