Re-Entry Housing was a two-session project designed to design a housing community for people who were formerly incarcerated.
With the first session was dedicated to research and modeling tiny homes for a community created to combat recidivism and support reentry into the community and then, the second session, tp design an overall community and site plan using the earlier tiny home designs.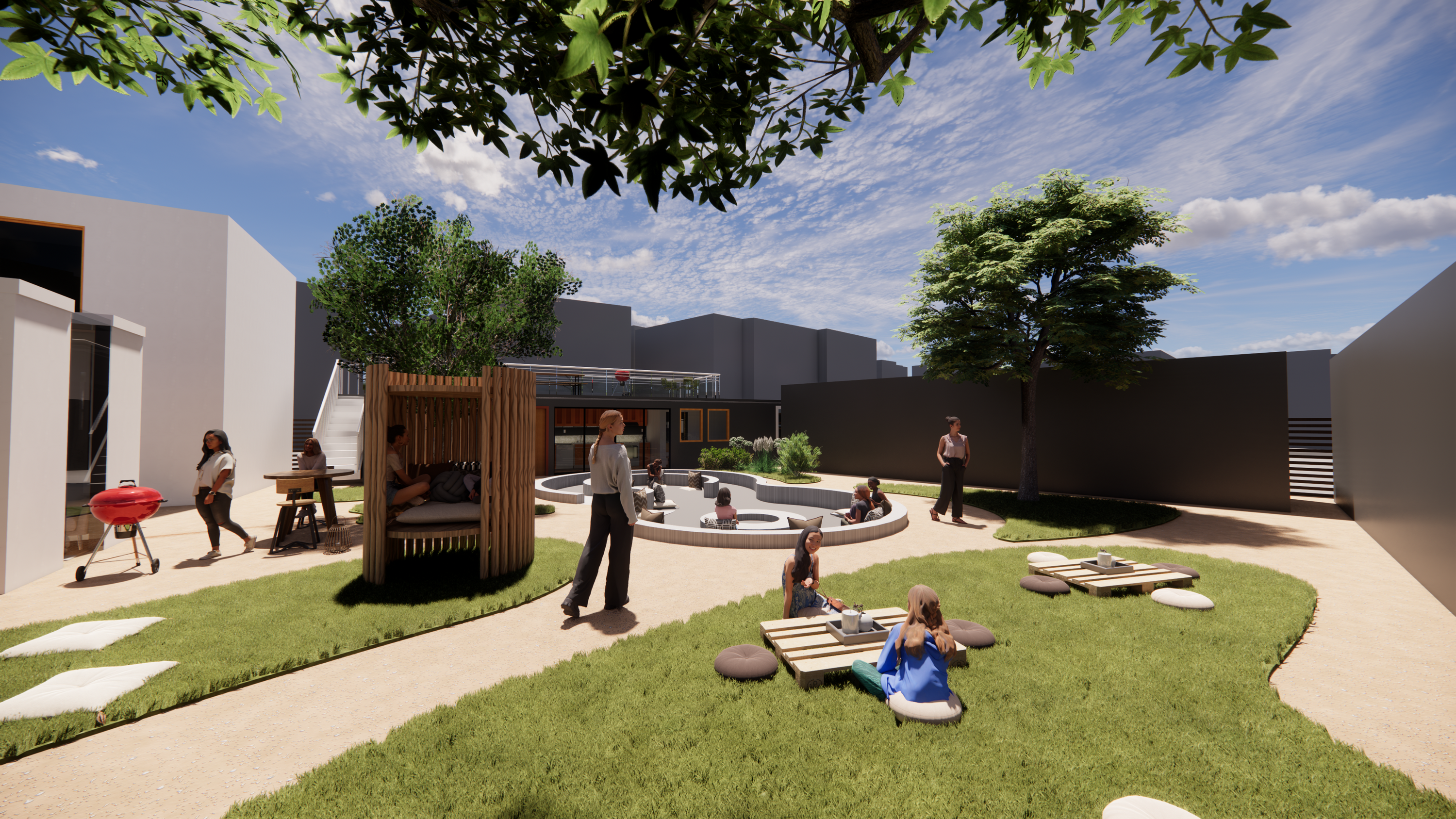 In the first session, we interviewed June Lee-who was inspired to initiate this project after her personal experience after being incarcerated, as well as members of the Ahimsa Collective, other people who were formerly incarcerated, professional architects, and more industry experts to inform our tiny home designs.
I worked on designing Aura, a tiny home designed to be transportable, center around light and bright & open spaces, and be framed in a way that could be easily manufactured by existing resources on the West Coast and installed at multiple sites, as expanded. Industry grade tools like Autodesk Revit were used to create digital models of the tiny homes.
The second studio, we worked on designing a community for the tiny homes as a larger team of eight people, that worked collectively to create a single, unified design proposal.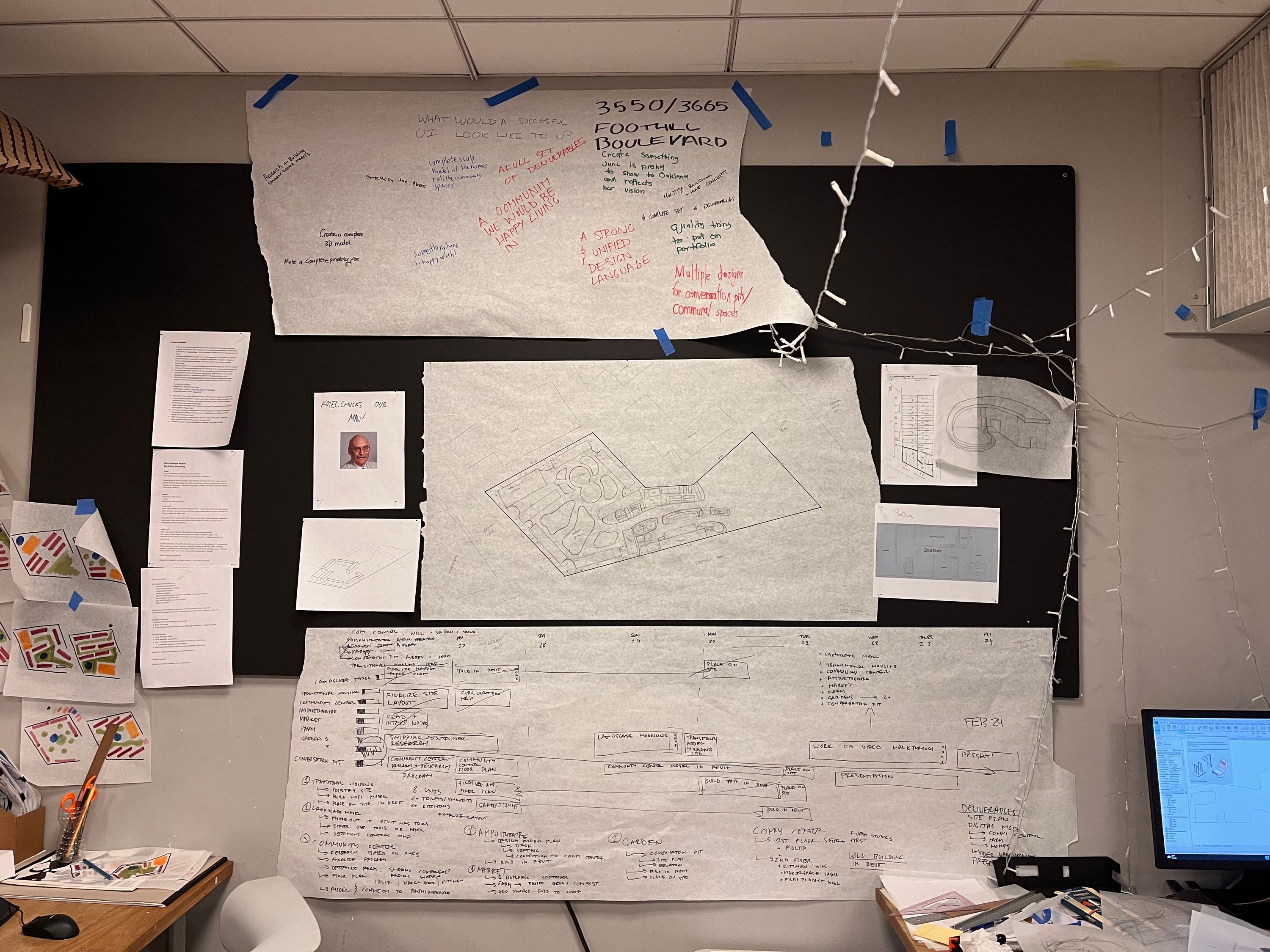 We conducted further interviews with June Lee, and those we previously spoke to, along with more individuals with industry experience, and the City of Oakland, California. We also conducted site analysis and precedent research to inform our design decisions. We continued to create a site layout and digital models of all of the buildings in Autodesk Revit.
I led coordination between sub-groups and ensured elements were created in a way compatible with each other and the overall project, while working on portions of the Community Building and amphitheater.
Each home included the following features–in order of importance–to ensure the residents have the resources they need to live a healthy, happy life:
Full, private bathroom
Full kitchen
Full bedroom
Living space
Lighting
Airflow
Outdoor space
The community includes the following features:
Community building
Kitchen
Dining area
Meeting space
Makerspace
Market
Laundry
Storage
Thank you to June Lee, the Ahimsa Collective, the City of Oakland, NuVu staff, Cambridge Foundry, and all those who were involved.